Coaching Packages available
Relationships are found in all areas of our life. When we are young we begin to observe and find the role we will play in them based on the experiences we have and this continues to evolve throughout all stages of our life. Communication is key to having balanced, fulfilling relationships. Through my coaching, I help my clients learn to communicate their wants and needs and place boundaries where they are needed with themselves and with the people around them. I also coach them in finding a balanced life in regards to work, play, and relaxation.
In addition to this, I am also trained as a spiritual coach, helping my clients learn to incorporate other spiritual practices into their life. We explore meditation, crystal therapy, sound therapy, and anything else they feel drawn to learning more about.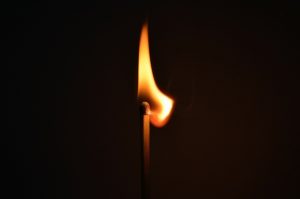 Coaching Sessions
We will meet for one hour each week either in-person or virtually. Support in between sessions is included in these packages as well. A free 10 minute consultation is available. Coaching Packages are:
One month $166
Two Months $255
Three Months $355
Not ready for one-on-one coaching? Join my Firelights group! An online group on Facebook where you join in with others for weekly coaching sessions, card pulls, meditation sessions and more! Only $40/month! Subscribe here!
Intuitive Insights
An intuitive reading offers you the validation you seek to move forward on your path with confidence.  Readings can be done in person, virtually, or pre-recorded and sent to you via email.  Pre-recorded readings are usually delivered within 48 hours.  Group readings are also available for your next get-together with friends!
Individual readings $40
Group Readings please call for an estimate
30/30 deal receive 30 minutes of reiki along with a reading $75
PLEASE NOTE!
I require all coaching sessions to be paid in full before the start of the coaching services. Coaching is only as effective as the effort you put into it therefore there are no refunds for coaching services. I have a 24 hour cancellation policy for all services. Should you cancel within 24 hours of a scheduled reading or group reading appointment, you will be charged 50% of the service cost. For group readings or events, I require a retainer of 50% that is non-refundable within 5 days of the event. All retainers will be applied to the final cost the day of the event.
In addition to the above Services you can find me at Special events! Find them listed on the home page as well as on Facebook and Instagram!